North Richland Hills Sprinkler Repair
Lawn sprinkler systems usually do a terrific job keeping the grass looking lush and green and doing it in a way that saves us time and inconvenience. Of course, like any other mechanical system, there are times when repairs are needed. Our North Richland Hills sprinkler repair professionals can help property owners keep their systems in good condition.
Thrive Outdoor Solutions has been serving the Dallas-Fort Worth Area and as far out as San Antonio since 2007. Contact us today at (877) 336-6089 or reach out here online to get a free estimate on your repair needs.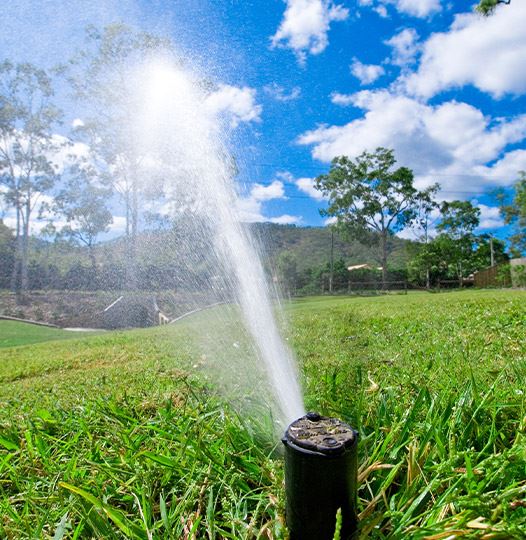 Why Choose Thrive Outdoor Solutions? What Makes Us Different
Serving North Richland Hills, TX Since 2007
We're so confident you'll be happy with our services, we provide a warranty.

Over 15 Years of Experience

Get experts on the job that are equipped to handle it all.

Insured for Your Peace of Mind

Entrust your landscaping needs to licensed, insured professionals.

Financing Options Available

Our flexible financing options support you however you'd like to pay.
Signs the Sprinkler System Needs Repair
Early diagnosis can mitigate long-term damage with sprinkler systems as sure as it can with personal health. That means the sooner one of our North Richland Hills sprinkler repair techs can get out there, the better chance the scope and cost of the damage can be limited. Some warning signs include:
Irregular watering: If some areas of the yard are getting too much water while others are not getting enough, this could be an indication that something is wrong with the system.
Water not turning off: This could indicate a problem with the timer or controller, or perhaps a stuck valve.
Poor water pressure: Low water pressure can cause problems such as uneven coverage and poor performance from the heads and nozzles.
Leaks: These can occur due to worn-out parts or damaged pipes and fittings, so it's important to inspect them regularly for any signs of wear and tear or damage.
Broken sprinkler heads: Sprinkler heads can become damaged due to age, wear and tear, or improper installation.
Stuck valves: This problem can prevent proper water flow throughout the entire system which can lead to uneven coverage and poor performance from all of its components, including heads and nozzles.
Contact Thrive Outdoor Solutions by calling us at (877) 336-6089 or by filling out our online contact form today.
How to Fix Sprinkler System
Here's a general guide to help you troubleshoot and fix common sprinkler system problems:
Identify the problem.

Check water supply and pressure.

Inspect and clean sprinkler heads.

Adjust spray patterns and rotation.

Look for and repair leaks.

Replace damaged parts.

Clear pipe blockages.

Verify wiring and controller settings.

Test the system after repairs.

Perform regular maintenance.
Some DIY Sprinkler Maintenance Tips
To help a system last longer and space out the time between repair visits, property owners can take some prudent maintenance steps on their own.
It starts with periodic reviews. Just check the sprinkler heads on a regular basis and make sure they're in working order. Checking in on the pipes, valves, and fittings can enable leaks to be detected early.
Adjusting their height, so as to avoid unnecessary watering of the street or sidewalks, can reduce the strain on the system over time as can proper programming of the system based on seasonal watering needs.
Ultimately, a good sprinkler system can last about 20 years. When the signs of repair come up after that timeframe, it may be more cost-effective to go ahead with the installation of a new system.
Thrive Outdoor Solutions Figures It Out and Fixes It
Our North Richland Hills sprinkler repair pros pride themselves on the efficiency and reliability of our work. It's why we've continued to grow in the years since our founding back in 2007. We back up our repair work with a warranty and financing is available, to ease the stress on our customers' monthly budgets.
Call Thrive Outdoor Solutions today at (877) 336-6089 or contact us online to schedule a free estimate.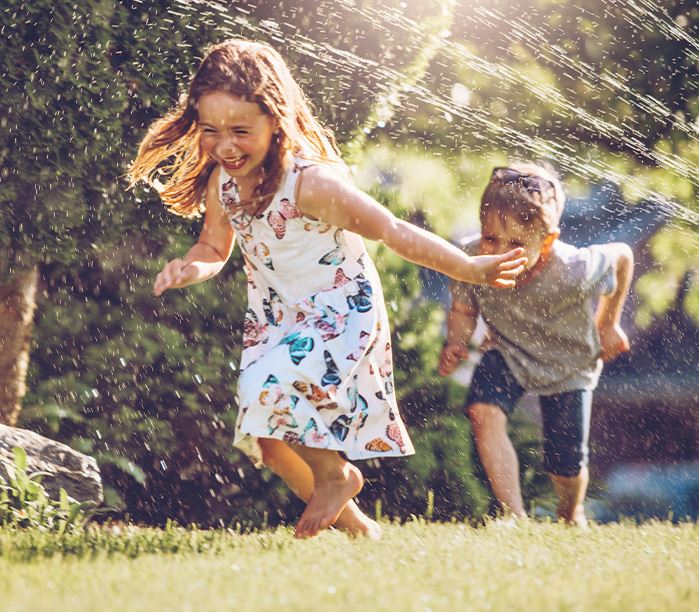 Our Customers Say It Best! Reviews & Testimonials
"Thrive Outdoor Solutions is an exceptional company."

- Paul K.

"Top-notch company from beginning to end."

- Dean S.

"I trust them completely, couldn't ask for a better company to work with!"

- Clint W.

"I will definitely refer friends to them, and I will use them again when needed."

- Linda F.

"Kept me informed, timely, and very professional."

- David A.

"Great Company, Great Experience would highly recommend!"

- Ada H.